Rosie's Journey
"I need to look at the sunshine and know that I will see it for years to come. I need to believe these things."
We want to put secondary breast cancer first. Front of mind. Top of the list.  This is a disease that has spread to the rest of the body. It affects men and women everywhere. Finding a cure means a diagnosis is no longer the end. It means people will have more days doing what matters most. It means daughters, mothers, fathers and sons will go on living a life they love.
What is Secondary Breast Cancer?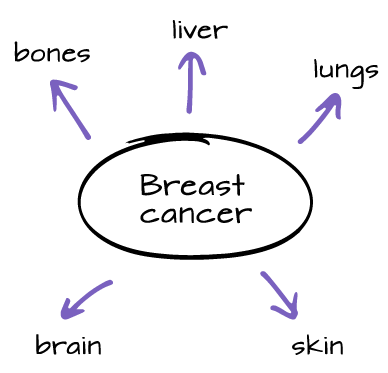 When cancer cells in the breast spread to other parts of the body via the blood stream, lymph system, or body cavities, it is called secondary (metastatic) breast cancer.  These new tumours are made up of breast cancer cells.
Subscribe‌ to‌ newsletter
Keep‌ up‌ to‌ date‌ on‌ Secondary1st‌ news‌ and‌ breast‌ cancer‌ research.
We Need You!
Become a Volunteer
Secondary1st is run by a team of dedicated volunteers. We're always looking for a pair of extra hands to help with the charity, particularly with fund raising efforts. If you'd like to get involved please get in touch!