Our Patron
Peter Capaldi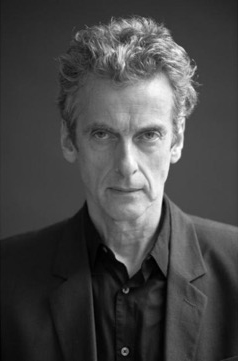 Previous to playing the 12th incarnation of television Time Lord the Doctor on Doctor Who, Peter Capaldi's most famous role had been as the Machiavellian spin doctor, Malcolm Tucker, in the television political satire The Thick Of It, for which he won the BAFTA for Best Male Performance in a Comedy. Other television roles include The Hour, The Musketeers, The Devils Whore, Prime Suspect, The Accused, The Nativity, The Suspicions of Mr Whycher, Minder, Poirot, Crown Court, Skins, Peep Show, Torchwood, and many more.
Peter's film credits include World War Z, Paddington, In The Loop, The Fifth Estate, Magicians, Soft Top Hard Shoulder, Dangerous Liaisons, The Liar of the White Work and Local Hero.
He appeared in the West End stage version of The Ladykillers in 2012, and numerous theatre productions including The Judas Kiss, Feelgood, Blood Brothers, and John Paul George Ringo and Bert.
As a writer and director Peter won a BAFTA and Oscar for his short film Franz Kafka's It's A Wonderful Life.  He directed and appeared in two series of the award-winning hospital comedy Getting On. His spoof documentary The Cricklewood Greats which he co-wrote, directed and presented was nominated for the Best Comedy Programme at the 2012 BAFTAs.
MR MUHAMED AL-DUBAISI

MBCHB, FRCS (Eng), FRCS (Gen. Surg)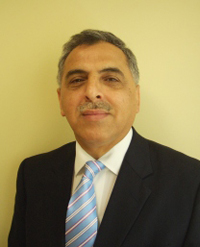 Mr Muhamed Al-Dubaisi is a Consultant Breast Surgeon and Clinical Lead for Breast Cancer at  Barnet and Chase Farm NHS Trust.  He is Honorary Consultant Breast Surgeon at the Royal Free Hospital and Lead Quality Assurance Surgeon for the North London Breast Screening Unit.  He is a member of the Breast Tumour Board for North London.
He specialises in the management of benign and malignant breast disease.  His research interest is focused on minimising the risk of recurrence of breast cancer after treatment.
He lectures widely to general practitioners and patient groups on the importance of early diagnosis and the latest treatment techniques.
Mr. Al-Dubaisi was Rosie's breast cancer surgeon.
PROFESSOR LOUISE JONES

BSC, MB, ChB, PhD, FRC (Path)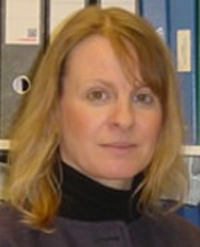 Professor Louise Jones is a professor of breast pathology at Barts Health NHS Trust and research group leader at Barts Cancer Institute.
Her work focuses on understanding how early breast cancer progresses, how the unique properties of a patient's breast can influence a tumour's behaviour, and the way those properties influence the development of tumours in the first place. She examines how medical researchers can modify these properties to prevent breast cancer.
Louise has recently initiated the Metastatic Breast Tissue Bank, which specifically aims to curate tissue samples from secondary breast cancer to help vital research into this disease.
She is also a lead of the Breast Cancer Now tissue bank which provides the cancer research community with access to human breast tissue.
She is the lead for Molecular Pathology in the 100,000 Genome Project. Louise is a passionate supporter of Patient Advocates and their role in promoting breast cancer research. She works closely with the Independent Cancer Patient Voice to ensure the research community hears patients' concerns.
PROFESSOR DAVID MILES

MB, BS, BSc, MD, FRCP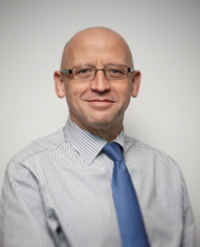 Professor David Miles is a consultant oncologist with more than 20 years of experience in the field of breast cancer treatment and research.
He is the lead clinician for breast cancer at the Mount Vernon Cancer Centre and a module leader and lecturer at the Institute of Cancer Research.  He is an adviser to the charity Breast Cancer Care, a board member of the Cancer Vaccine Institute and sits on the Central Institutional Review Board of Cancer Research UK.
David advises the National Institute for Health and Clinical Excellence (NICE) on the adoption of new drugs being considered for breast cancer. He is also the global principal investigator in clinical trials of biological therapies in the treatment of breast cancer. He serves on clinical trial steering and independent data monitoring committees for studies of novel therapies for the treatment of breast and other cancers.
He frequently travels abroad to lecture on the subject.
David looked after Rosie during her two courses of chemotherapy.
MR MARCUS ORNSTEIN

MB, ChB, FRCS
Mr Marcus Ornstein is a retired surgeon with 42 years of experience.
He is Honorary Senior Lecturer in surgery at Barts Cancer Institute, Queen Mary University of London and a retired consultant general surgeon with a continuing honorary research appointment at the Homerton University Hospital NHS Foundation Trust. Before retiring, he was the breast unit lead consultant at Homerton. He has also worked as a consultant breast surgeon at St Mary's Hospital, London W2, now Imperial College.
Marcus has been teaching the MSc in surgical science course at Queen Mary, University of London since 2010.   In addition to breast cancer, his research interests include robotic surgery and bowel complaints.  He has made a DVD to increase awareness of breast cancer aimed at younger black women. Over the course of a long career he has treated patients with secondary as well as primary breast cancer.
DR PETER OSTLER

MBBS, MRCP, FRCR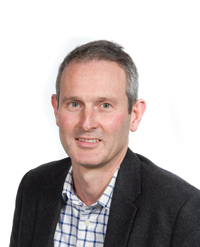 Dr Peter Ostler is a Consultant Clinical Oncologist at Mount Vernon Cancer Centre and East and North Herts NHS Trust. He provides oncology input at Barnet Hospital, Royal Free London NHS Trust and Hillingdon Hospital.
Peter specialises in cancers of the breast, prostate and bladder.
For more than a decade, until 2013, he was the Clinical Lead at Mount Vernon Cancer Centre. In 2010, he led a team at the hospital in introducing the first NHS Cyberknife. He is also involved in increasing access to stereotactic radiotherapy for patients in Britain.
He has been a consultant since 1998, having completed training in oncology at several London hospitals. Peter has a particular interest in radiotherapy including hypo fractionation and brachytherapy.

Bristows LLP – www.bristows.com
Bristows is a full service law firm based in London with a client base that includes some of the world's leading innovative companies in sectors such as TMT and life sciences. Recognised for ground breaking and complex work, we distinguish ourselves through depth of knowledge in each of our disciplines and the rare blend of legal and commercial understanding demonstrated by our lawyers.
Rosie Choueka was part of our team. A gifted partner in the firm's competition team, Rosie was only with Bristows a short time but she made a lasting impression. We remember her as a brilliant and trusted advisor, an excellent colleague, and a friend.
Bristows is proud to have worked pro bono on the establishment of Secondary1st and offered legal advice on issues related to charity law. The work was undertaken by partner Mark Hawes and assisted by associate Alex Evans. Bristows LLP partner Pat Treacy, who worked closely with Rosie, is honoured to serve as a member of the board of trustees of Secondary1st.

CuCo – www.cucocreative.co.uk
CuCo are an award-winning, independent strategic branding and digital agency. Based in Bournemouth in Dorset, our agency sits right at the centre of the thriving Silicon South. CuCo work alongside some of the world's most forward-thinking international and UK brands, as well as helping ambitious entrepreneurs to build their businesses from point A upwards. Our team specialise in design-led brand communication and we've earned a reputation for doing great work across multiple platforms.
CuCo was formed in 2008 by Directors Tony Cook and Christian Cutler. Rosie Choueka's husband Elliot was one of CuCo's very first clients and has remained an enthusiastic and vocal supporter of our agency for many years – a blessing for which we are extremely grateful. Both of CuCo's Directors hold Elliot in very high regard, both as a client but also as a valued friend. The work was undertaken by Tony Cook.
We are proud to have been responsible for the development of the Secondary1st website, playing our small part in helping to raise awareness for the charity. It is our hope that the website will also serve as a platform to raise much needed funds towards finding a cure for Secondary Breast Cancer, whilst also keeping Rosie's memory alive.

Landor – www.landor.com
As a global leader in brand consulting and design, Landor helps clients create agile brands that thrive in today's dynamic, disruptive marketplace. Our work enables top brands – from the BBC to Barclays and Tata to Taj- to stand for something while never standing still.
We were inspired by Rosie's own dignified battle to create a unique brand to promote awareness, raise vital funds for secondary breast cancer research and honor Rosie's memory. The name we developed, Secondary1st, helped bring focus on to this lesser known aspect of breast cancer; secondary breast cancer.
We were honored to help realise the charity's vision by developing the brand story, identity and communications idea.
We look forward to seeing Secondary1st come to life and lead the way in seeking a cure for secondary breast cancer.

Designstore – www.designstoreltd.com
Designstore is a dynamic, fluid, creative design company with a creative spark and contemporary intelligent thinking. In tune with today's forward-thinking businesses, Designstore provides focused, relevant and creative work which boosts awareness and grows brands.
Designstore has been passed the creative batten from Landor with the mandate to implement their vision for Secondary1st, and to develop the brand identity in to clear, meaningful and engaging collateral.
Designstore founder Paul Sandler says, "The Secondary1st brand honours and respects Rosie's memory along with Elliot's relentless tenacity and desire to create something positive, memorable and enduring out of tragedy. I am incredibly proud to be a continuing creative part of this journey, to keep Rosie's memory alive, raise awareness and vital funds for research, and to ultimately find a cure for secondary breast cancer."
Subscribe‌ to‌ newsletter
Keep‌ up‌ to‌ date‌ on‌ Secondary1st‌ news‌ and‌ breast‌ cancer‌ research.