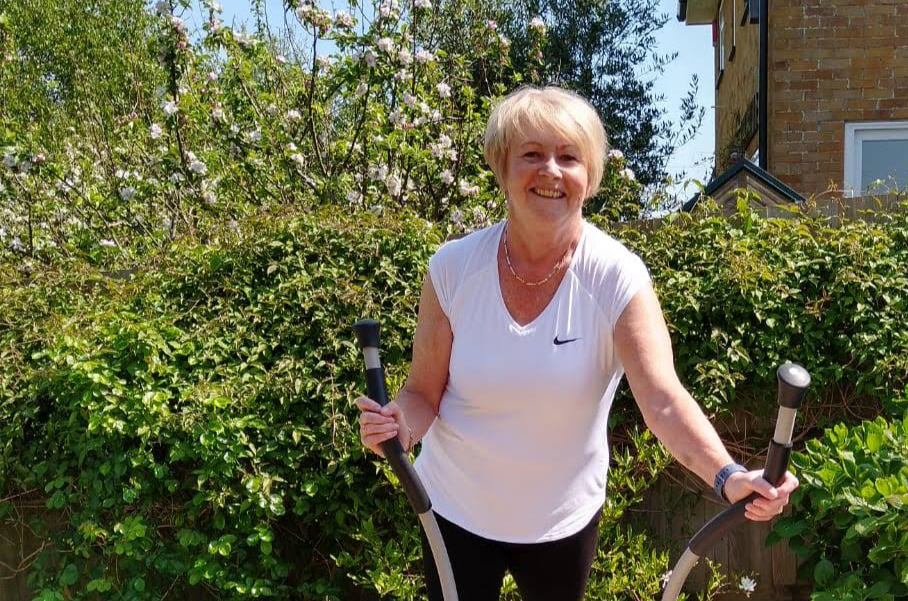 Angela's Challenge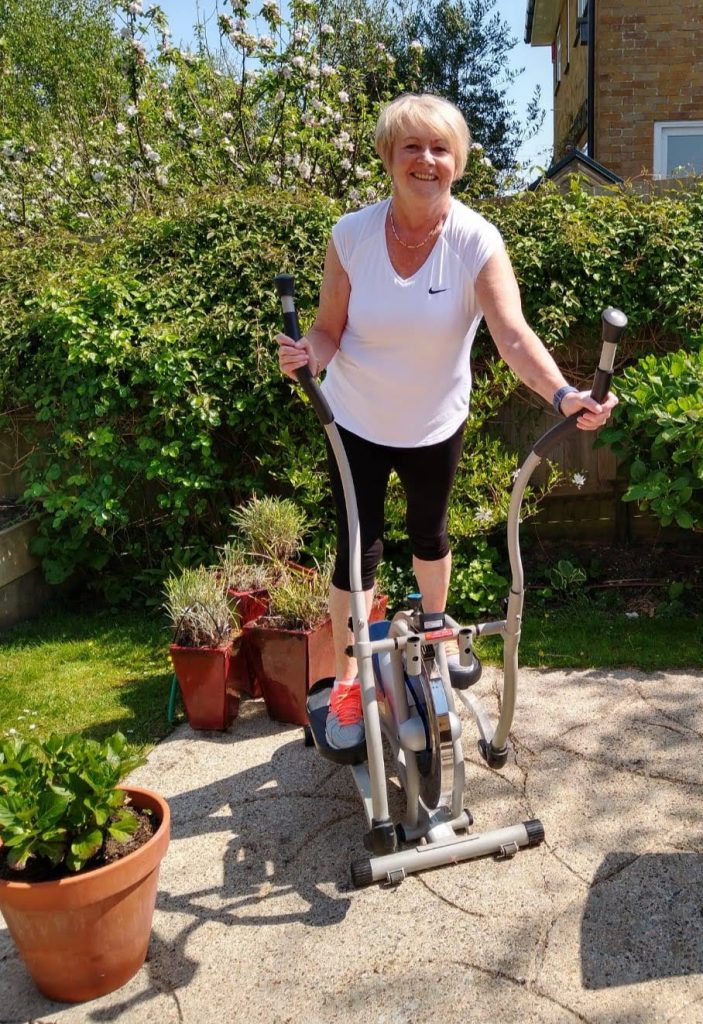 Angela had been treated for breast cancer in 2007 but was diagnosed with secondary breast cancer at the end of 2019.  She wanted to raise money for research into the disease and decided to take part in the 2.6 challenge for Secondary1st.  She dug out her old cross-trainer and found that she could manage a few minutes at a time before becoming breathless.  She remained determined to complete the full 26 miles in stages over many days and at the same time has raised a magnificent sum for Secondary1st.
The following is an extract from Angela's own blog:
I retired from teaching last summer, aged 65, had a fabulous U.S.A road trip in September (with many more holidays planned), to discover at Christmas that my breast cancer was back, BIG time!

Why? How? In 2007, I had a double mastectomy, chemotherapy, radiotherapy followed by 5 years of hormone therapy drugs. I used to laugh and say "At least I won't die of breast cancer as I haven't any breasts!" The hospital discharged me. Naively, I thought my battle was won!

I put it down to 'getting old' the achy bones, the terrible tiredness and forgetfulness. It was a morning of vertigo combined with losing weight that prompted my G.P to request blood tests. Then to get the devastating news that my breast cancer had now spread to my spine, pelvis and brain and that it was NOT curable, shook my family to their knees, knowing that my life has been cut short.

I don't want this to happen to others. Vital research is needed so there is early detection and diagnosis and also a better understanding of the treatment of secondary breast cancer. Great progress has been made, however, there is still a lot more to do. That is why I'm doing this challenge in the hope that my small effort can go towards a significant advancement into finding a cure.