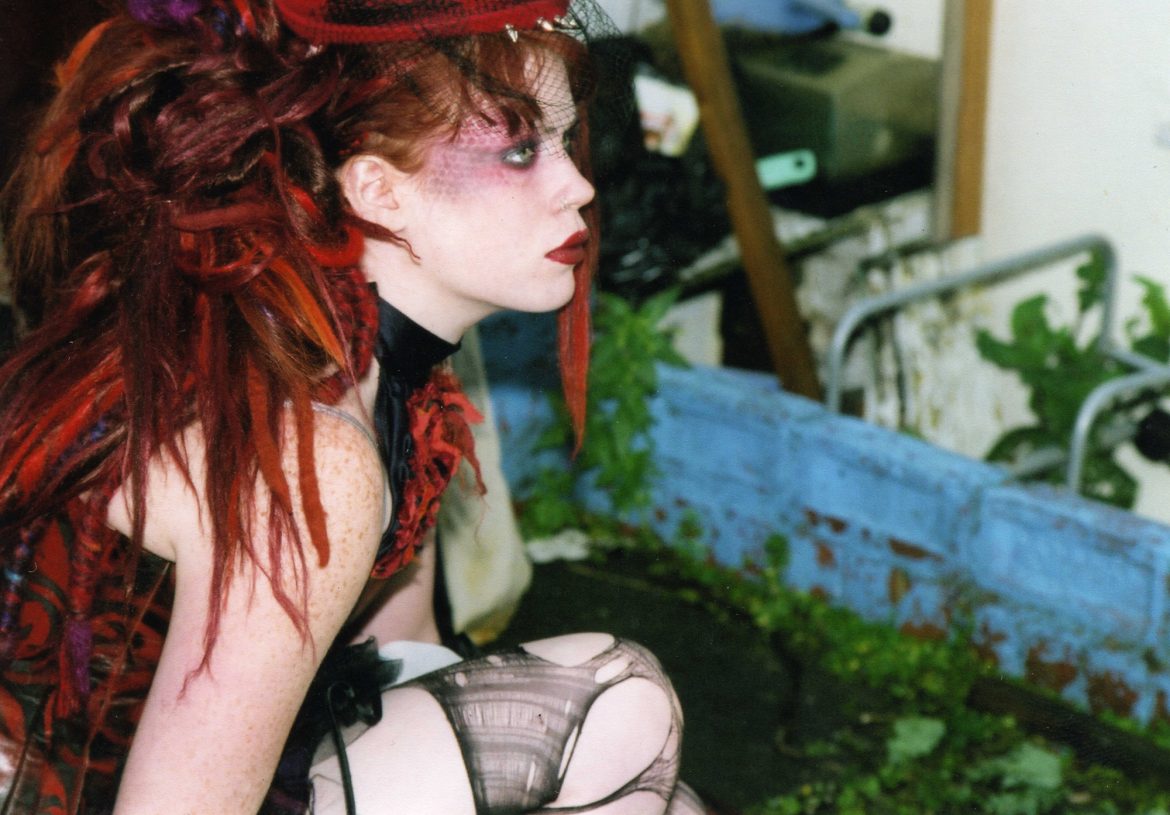 Guitar auction for Secondary1st
Rosie was one of seven 'cancer bitches' who met online. One of the seven, Jo Knell (Jojo Gingerhead) died exactly a month before Rosie. For her 27th birthday in 2010 she was given a guitar made by Melvyn Hiscock. Jo's mum, Sam, auctioned the guitar and generously gave £1000 of the money raised to Secondary1st. JoJo was a force of nature, no one who met her will ever forget her.
You can read Sam's tribute to JoJo here.
Jo's Story – Jo Knell (Jojo Gingerhead) – by Sam Knell
16.04.1983 – 15.05.2015
This is a hard one to write but I'm positive that Jo would have wanted to share her story with others who didn't get to know or meet her in life or read her blogs and view her Facebook random experiments with herbal teas and vegetables.
She would be so pleased that her guitar and other items were auctioned to raise funds for Rosie's charity Secondary1st.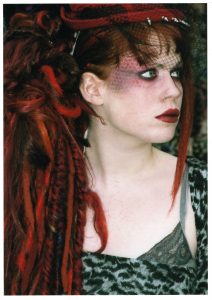 Jo (Jojo Gingerhead) was amazing – she was an incredible daughter, a trustworthy and loyal friend, an innovative and talented artist and musician and a joy to know. Her humour was black and alternative, her art projects were thought provoking and unusual and her "give everything you've got" attitude to life was inspiring. All her projects whether in photography, music, fashion and design and art were different from the norm and she worked tirelessly to create the effect she visualised. She saw beauty in things that other people would just pass by and she had a way of getting people to look at life differently.
She never let people down – if she said she was going to do something she would do it – she was everything you could want in a daughter and a friend and I know that she was well loved by so many and immeasurably missed by all. My life is bleak without her and I know all of her many friends feel the same way and we will probably never get to meet someone like Jo again. She was a force of nature which makes the loss so very hard to bear.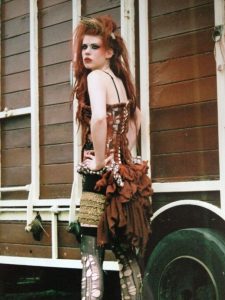 Her blog The Malignant Ginger was funny and courageous and inspired so many people in the same situation but also raised awareness about the realities of having secondary breast cancer to those with no experience of it. The world is a less colourful and interesting place without her and the thought that I will never get to see her art projects or hear her music, hear her giggle or listen to her opinions on what's going on in the world is hard for me to live with. If I could have exchanged places with Jo so that she was here now instead of me I would have done so in a heartbeat.
It never occurred to me when I was diagnosed with breast cancer in November 2011 that my daughter may be at risk for there was no history of this in my family. I was diagnosed with a Grade 3 invasive ductal carcinoma after I noticed my nipple inverting. Five months previously I had a serious fall in my garden and fell heavily on this breast fracturing two ribs and as I knew that cancer can be triggered by trauma assumed that this is what had happened. I had a lumpectomy and radiotherapy but no other treatment. Jo lost her dad to cancer when she was 16 so it was important to me that I made as little fuss as possible. At no stage did I think that Jo would be affected by this so when she rang me in May 2014 to tell me she had been diagnosed with breast cancer I was devastated, shocked and far more concerned than I ever was when I was diagnosed.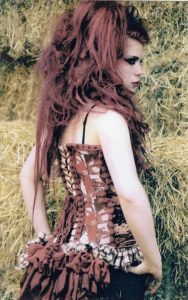 Jo was diagnosed first with a localised Grade 3 Oestrogen and HER2 positive breast cancer. She started chemotherapy immediately and then had a lumpectomy in November 2014. She then had radiotherapy and was prescribed Tamoxifen. All her scans up to that point were clear so we were reassured that the outcome would be positive. Through her chemo treatment she was upbeat and carried on with her life, being more concerned with how her friends and family were coping with it all. She didn't invite pity or let her friends treat her any different but just dealt with everything that was thrown at her which was inspirational.
She came home to me for Christmas 2014 but whilst there she discovered another lump in the same breast. When she saw her consultant it was thought that there were no worries as it was presumed that the lump was probably scar tissue. However on further investigation it was discovered that it was indeed cancer but not the same as the original diagnosis – it was now triple negative. Subsequent scans showed spread to her liver and we were advised that this was an extremely aggressive form of breast cancer with limited options for treatment. In January 2015 she was given a prognosis of a possible life span of 6 months – she died in May aged just 32.
All through her treatment Jo was amazing, very positive and proactive in researching her condition. She blogged continuously with dark humour and was actively involved with the YBCN online. She found support and gave support to others all through her treatment and raised funds for breast cancer research through her Scull-pulp-ture website. Her Christmas Chemobrow 2014 with the YBCN girls went viral and she was so excited at the attention it received as it highlighted women with breast cancer being silly and just having some fun for a change. She was asked to write an article by several women's magazines including Grazia but unfortunately became too unwell to carry this through.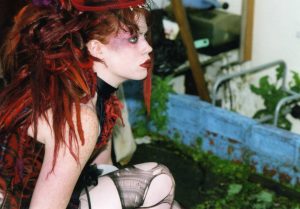 Before she was diagnosed with breast cancer Jo was always interested in undertaking a PhD, she wasn't sure what her subject would be but she was adamant that it would happen at some stage. She loved her job and her work colleagues at Brighton Uni and I know for sure that if she was still here that would be the next step in her education. After being diagnosed with breast cancer she was planning that her prospective PhD would be cancer related in some form of which she was unsure – however she didn't get the chance to see this through.
Poignantly her final piece for her MA which she completed with a Distinction in November 2013 was a thought provoking project about what happens to peoples social media sites and information after they die called Final Status. It was an incredible and moving installation where she had recorded friends and families thoughts and projected them into monitors built into a shrine which she constructed herself. When visitors entered the darkened room, motion sensors triggered rotating motors, sound and vision. So much work and thought had gone into the production of her exhibit – it was breathtaking.
Jo was beyond amazing and the world has lost a unique, entertaining and incredible human being – I will miss her every second of every day for the rest of my life.
Her mantra was: Concentrate on the present, Don't dwell on the past, Don't worry about the future, Live for the now, Live for the now