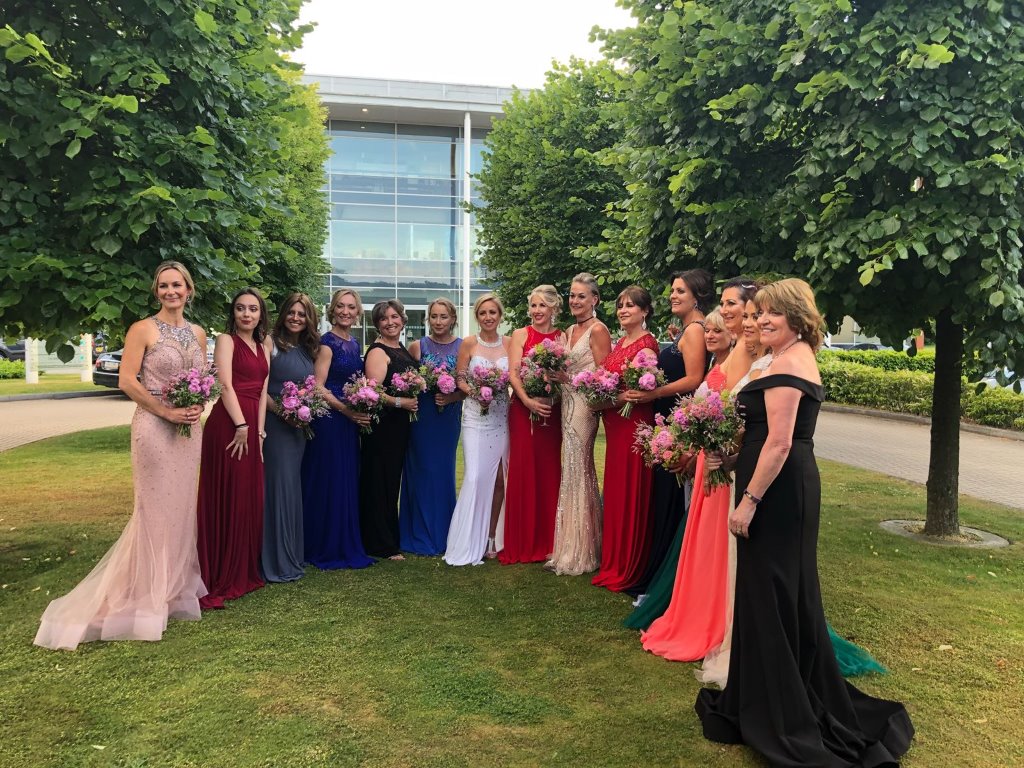 Pink Petal Club Fashion Gala
The wonderful Alina, a specialist breast care nurse, organised another spectacular Fashion Gala with the amazing ladies of the Pink Petal Club at the Elstree Cancer Centre. The members of the Club, who have all been treated for breast cancer at Spire Bushey Hospital, modelled beautiful evening dresses loaned for the occasion by Abbelle of Hemel Hempstead.  The models, who all looked fabulous, were cheered along the catwalk by the audience of their families and friends. The fantastic atmosphere was enhanced by food and wine provided by Spire Bushey, and there was a raffle with more than forty prizes. All the money raised was donated to Secondary1st.
Our most sincere thanks for this incredible evening go to Alina and the ladies of the Pink Petal Club, Spire Bushey Hospital for their generosity in providing the venue and refreshments, Abbelle for the stunning dresses and everyone who gave their time and expertise so freely.