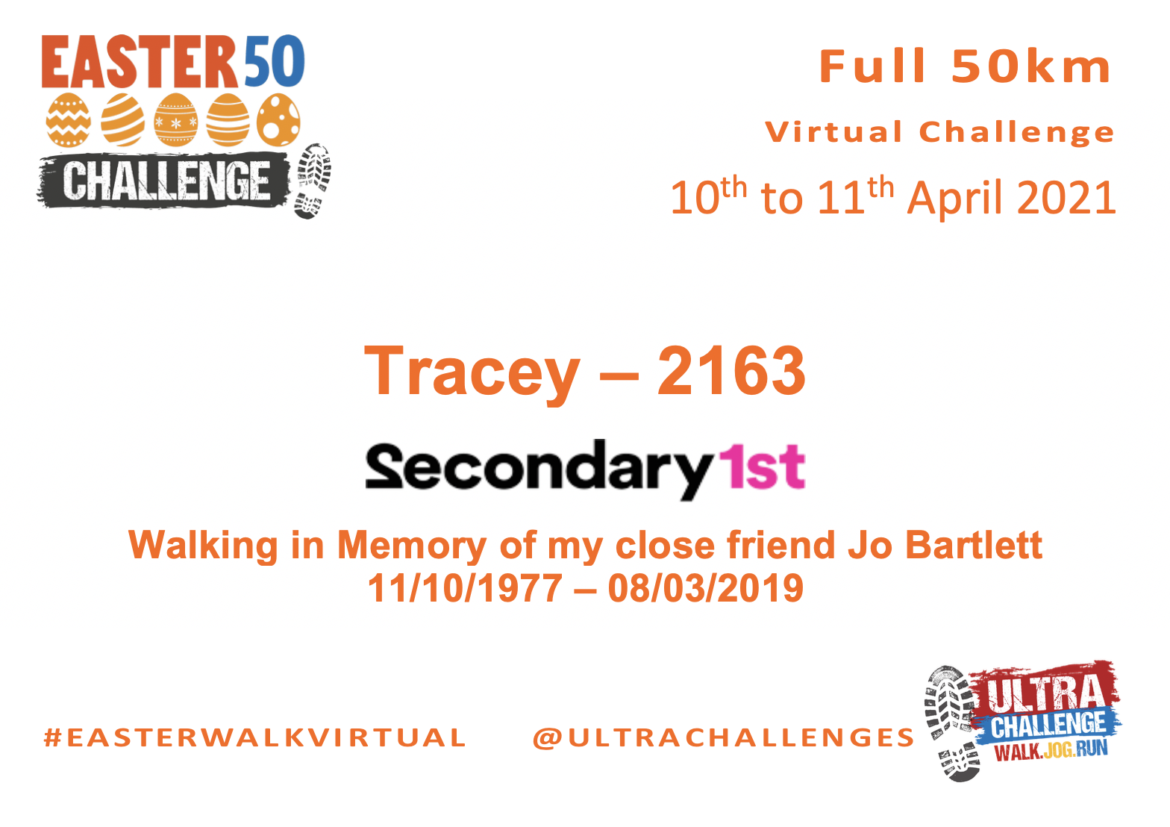 More Challenges for Tracey
Tracey started 2020 with plans to take part in a number of events to raise more money for Secondary1st.  She completed the 50km Winter Walk in London and was training for the 50km Easter Walk around Windsor, but it was cancelled because of the pandemic so she completed a virtual 50km challenge and booked in for the 2021 Easter 50 Event.  In the next few months she walked 383km in May, 531 km in June and a magnificent 714km in July.  She had also entered the 2020 100km Thames Path Challenge with her team "The young and The Breathless" but this too was postponed until 2021 because of coronavirus regulations.
The 2021 Easter 50 did not take place again because of the pandemic but Tracey will be taking part in the Virtual Easter 50 Challenge on April 10th and 11th around her local area.  In the coming months she plans to do the 100km Thames Path Challenge in September and the Halloween Walk at the end of October, all to raise money for Secondary1st to fund vital research into secondary breast cancer.